Real-Time Stock Market News & Analysis
FINRA Compliant Platforms
Live News Feed and Forum
Get all the latest breaking stock market news, up to the minute market commentary, curated and filtered to ensure you get the most relevant stock news. We filter out the noise and provide you with real actionable context. Including:
Real-Time Breaking News With Context
Actionable Ideas & Running Commentary
Over 1,200 Real-Time News Updates Per Day
Earning Releases & Interpretation
Proprietary Research
Custom Filters & Emailed Alerts
Convenient Mobile App w/ Alerts
100% FINRA Compliant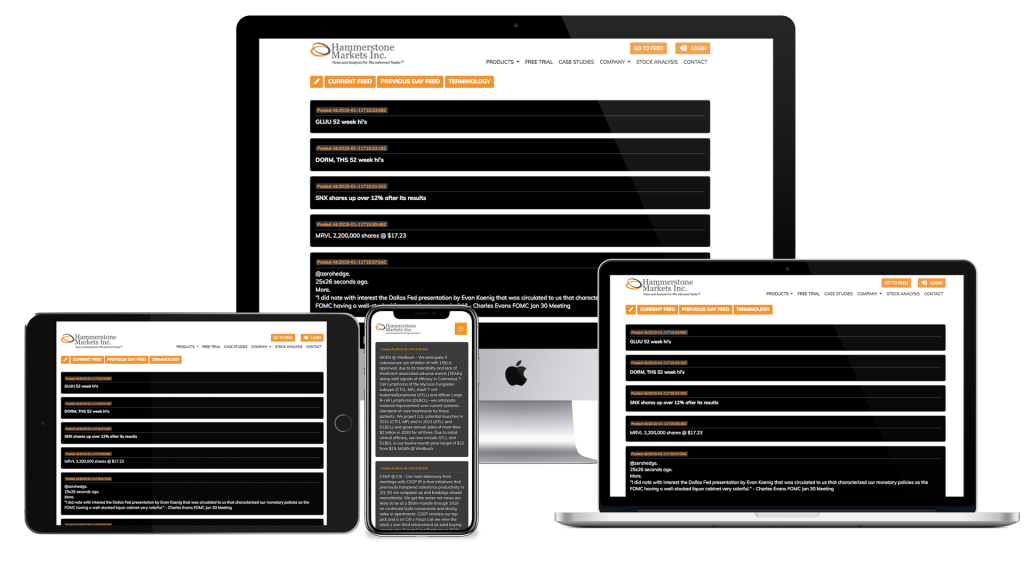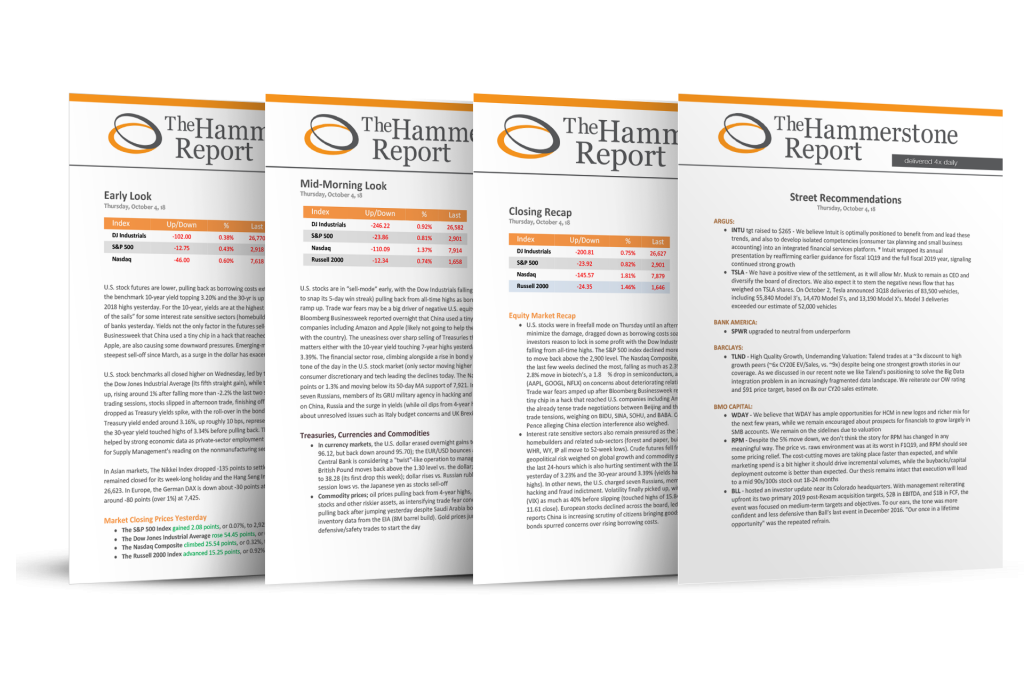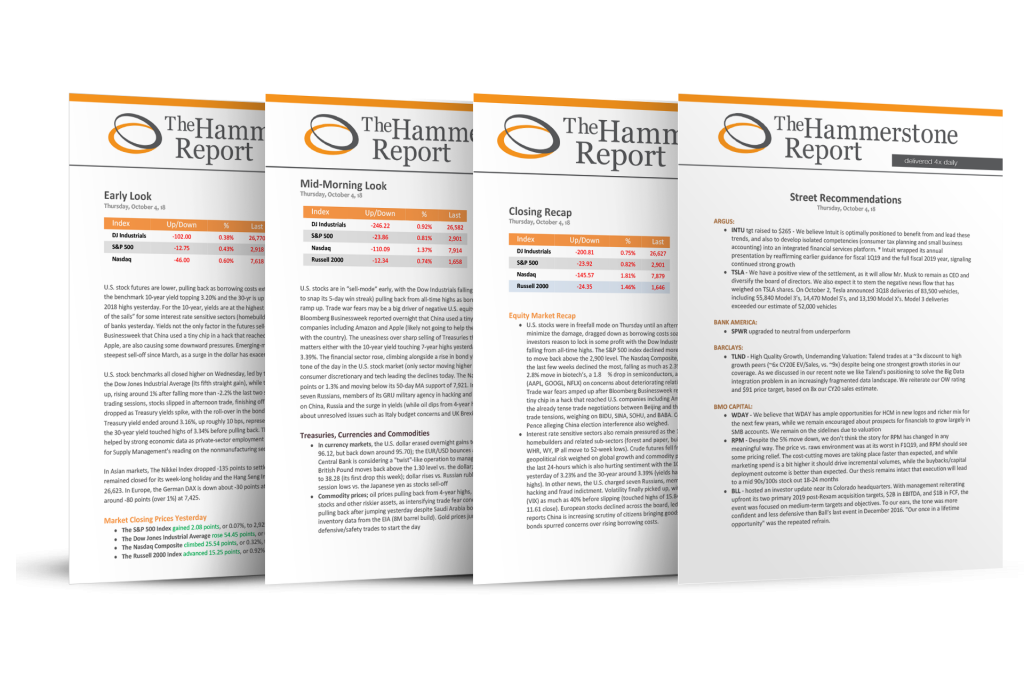 4x Daily Market Reports
Hammerstone Reports are expertly written daily updates sent 4 times per day directly to your inbox. These reports give you an in-depth analysis of earnings reports, street recommendations, economic data, sector news, market movers and more. Here are examples of the reports:
While They're Still Waiting For The Latest Stock Market News, You Could Have Already Executed The Trade… Get Started With Hammerstone Markets Today!
No obligations, no contracts, no credit card. Cancel at any time, 100% risk free.
Here's Yesterday's MarketTalk™ Sample Feed
Please Note: This Is A Delayed Example (without the Chat Room), Not The Live Feed.
Here's how Hammerstone Markets works: