Trade Like A Wall Street Pro
Witness The Hammerstone In Action
CASE STUDY: $IRTC
(Irhythm Technologies, Inc.)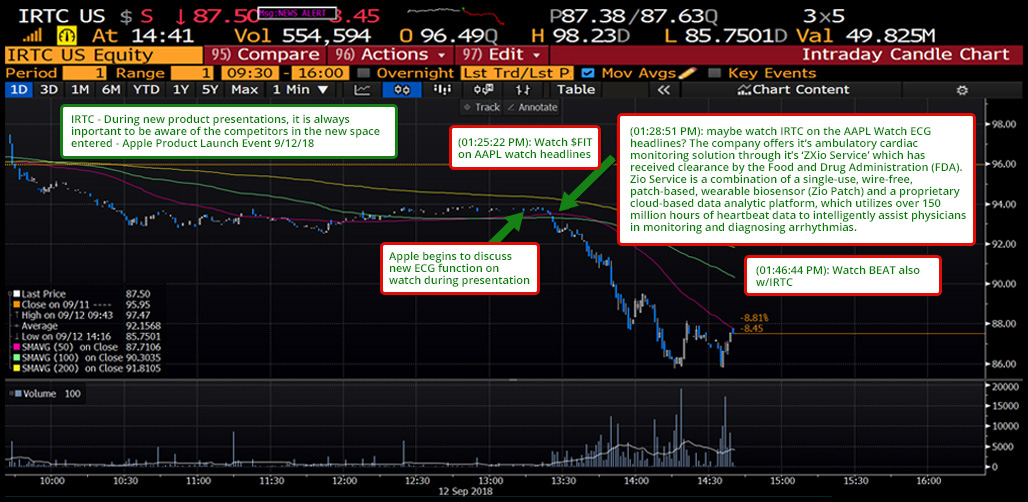 $IRTC (Irhythm Technologies, Inc.)– During an Apple, Inc. ($APPL) presentation, we noted early that $APPL was entering the digital health market, where $IRTC is the dominant player. Soon after, the stock preceded to move lower as more traders recognized the same theme we identified (Apple moving into the this sector was negative for them).
---

CASE STUDY: $SFLY
(Shutterfly, Inc.)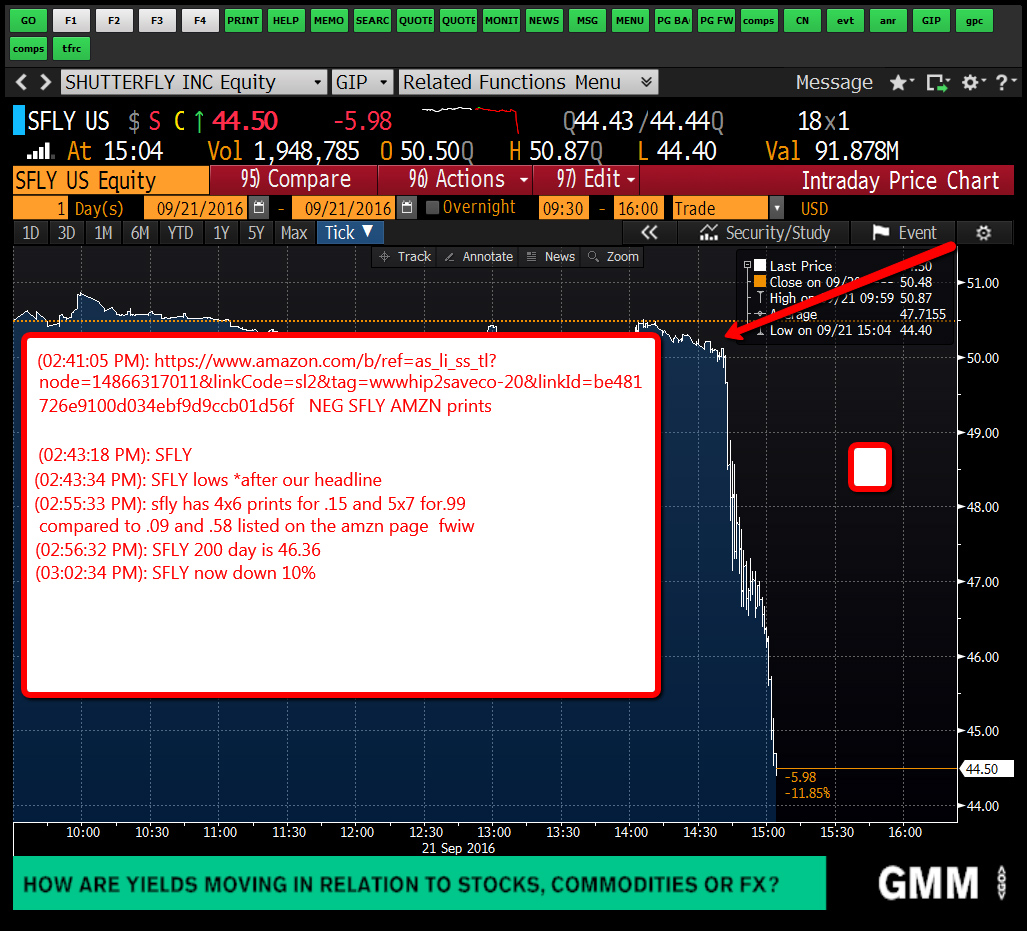 $SFLY (Shutterfly, Inc.)– Hammerstone was quick with analysis after Amazon had released a new product which would be direct a competitor to Shutterfly. After listing the Amazon price points on the product, we noted technical levels as $SFLY proceeded to drop 10%.
---

CASE STUDY: $SYF
(Synchrony Financial)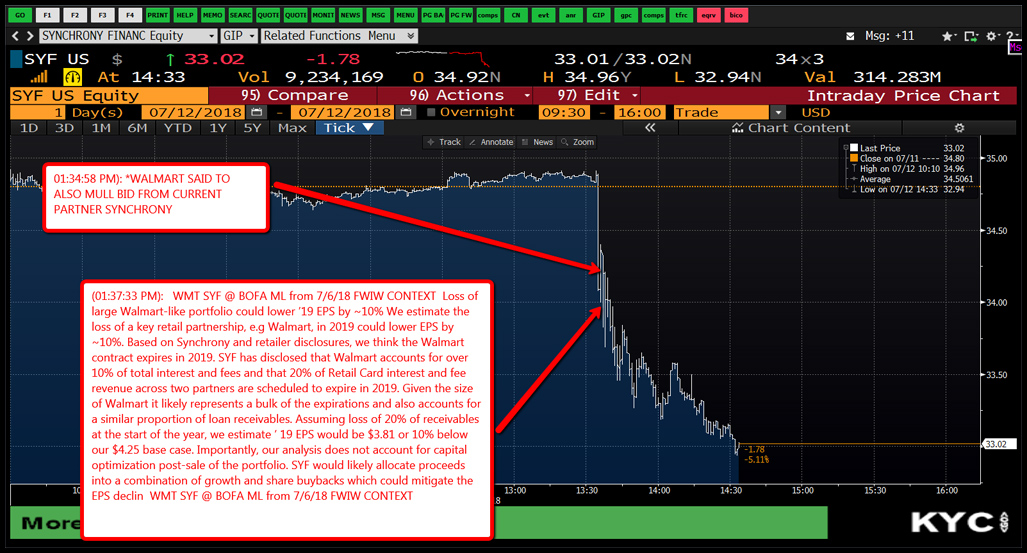 $SYF (Synchrony Financial)– This chart highlights our ability to pull up past broker comments/research related to breaking news.
As Walmart, Inc ($WMT) headlines crossed the tape about possibly ending its partnership with $SYF, Hammerstone was able to add context and quantify our news flow by describing exactly how valuable that loss could be to $SYF.
This allowed our clients to make educated trading decisions within seconds of the breaking news as the street realized how detrimental this might be to $SYF.
---

CASE STUDY: $MAXR
(Maxar Technologies, Ltd.)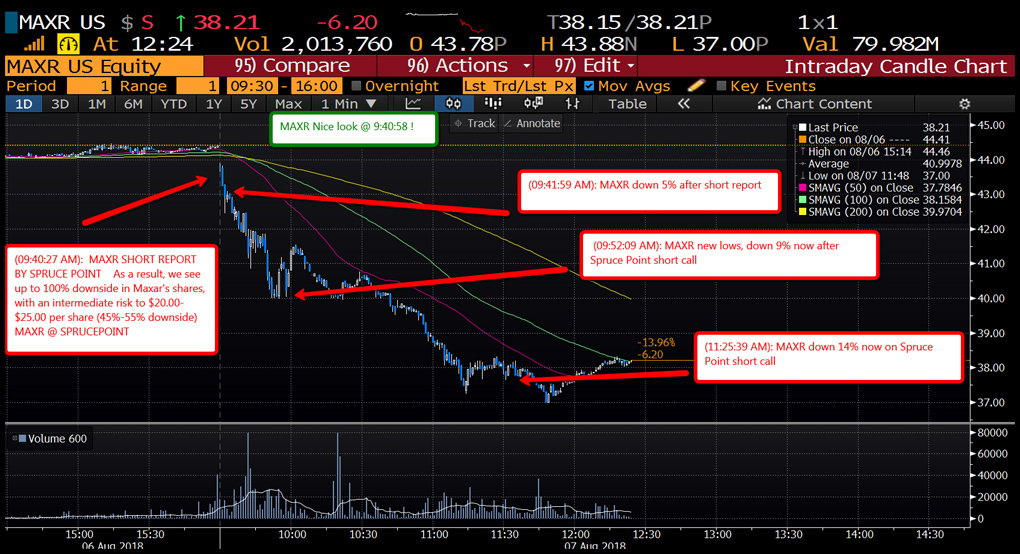 $MAXR (Maxar Technologies, Ltd.) – The Hammerstone Market Feed does an excellent job aggregating data/flow from many different sources.
Here, we immediately disseminated a short report on $MAXR as it was released while highlighting the important data points in the report.
By being relaying this information quickly, our clients were able to take early advantage in $MAXR before the price deterioration in the stock.
---

CASE STUDY: $VERI
(Veritone, Inc.)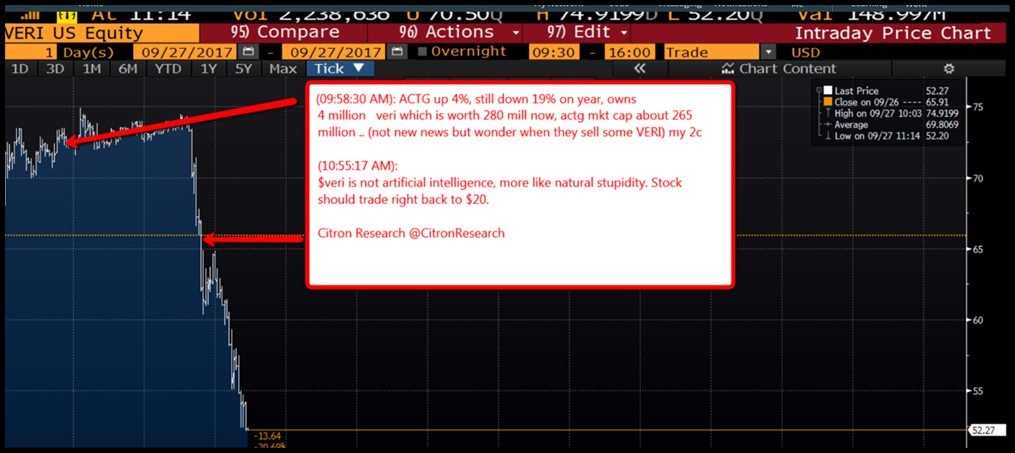 $VERI (Veritone, Inc.)– $VERI is an example of how Hammerstone adds idea generation with our curation.
$VERI stock rose from below $10 to above $70 in short period of time. Hammerstone quickly realized a potential disconnect in valuation between $ACTG(Acacia Research, Corp)/$VERI and, more importantly, the fact $ACTG owned 4 million shares of $VERI.
We noted a likelihood of $ACTG liquidating their position after the rapid price appreciation of $VERI. Hammerstone early in our analysis and well ahead of other services and news outlets (noted on chart) as stock dropped 35% intraday.
See What Our Members Are Saying